Jacob Muehlhausen is Very Sexy





This is Jacob in the buff! *whistle*



This is Jacob in front of his movie and CD collection.
He's a cutie!



This is Tall Jacob!



This is Jacob. Tres sexy, n'est-ce pas?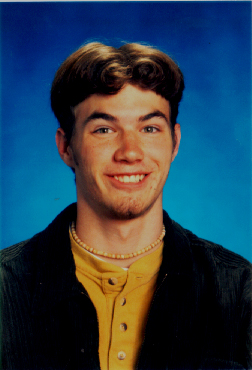 And this is yet another picture of our very sexy guy, Jacob!



Here are Jacob's stats and interests:


Jacob lives in Coeur d'Alene, Idaho, and attends the high school of the same name.

Jacob was born March 10th, (1982), in San Diego, CA.

Jacob loves the theater. He is heavily and routinely involved in the school drama department and community theaters.

Jacob is also into set design and construction. Last year, he won 1st place in the District Drama Competition with his set for "I'm Sorry The Bridge Is Out, You'll Have to Spend The Night."